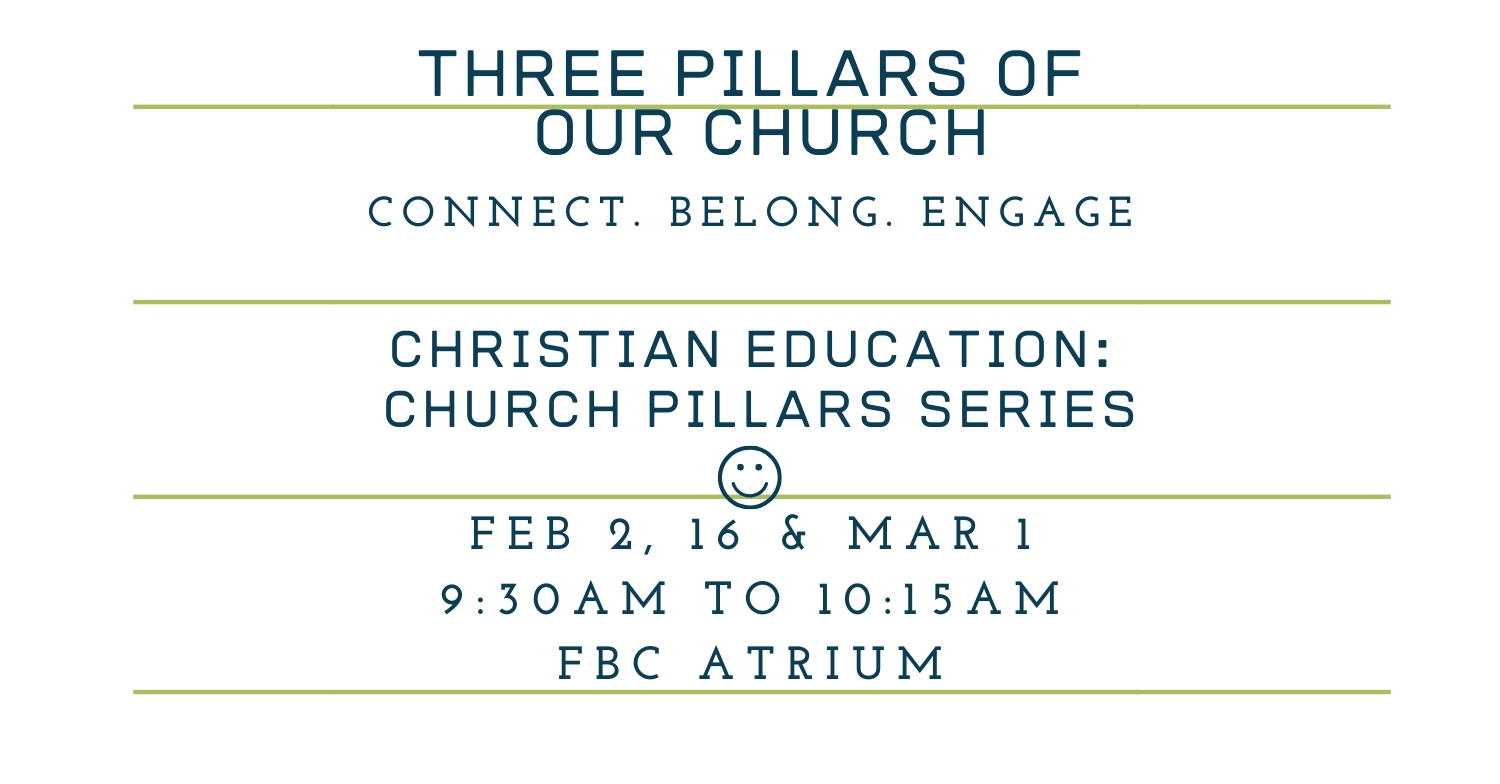 Save to your Calendar
Please join us to learn the three pillars of our church: Connect, Belong, Engage. Join Steve Bailey and guest teachers on Feb. 2nd, 16th and Mar. 1st while the teens are in breakfast club for an informal teaching and discussion on the biblical principles that go to make up our pillars.
So, whether you're new to the church, have been here for many years or somewhere in between, let's join together for a coffee and a chat as we uncover the future for God's church together.