This event has already occurred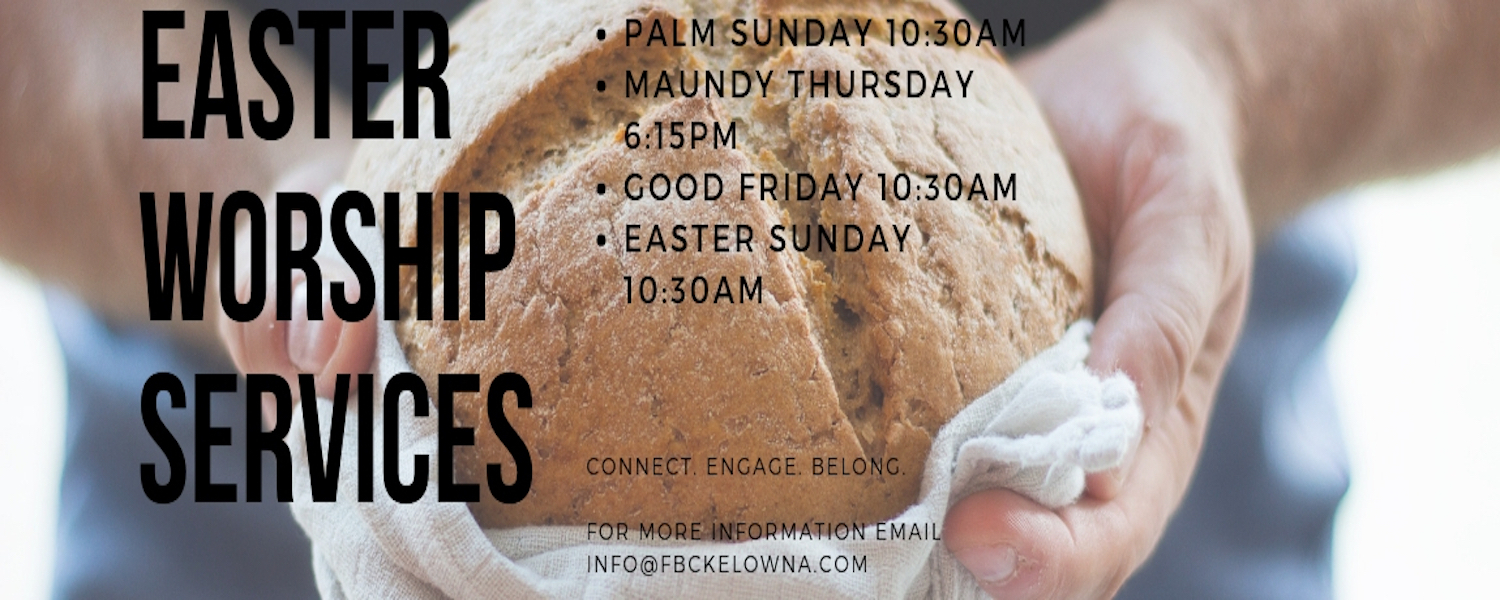 Save to your Calendar
Upcoming Easter Services
Maundy Thursday | April 18 | 6:15-7:15pm
This is an intergenerational Service to prepare for Good Friday.
Good Friday Service | April 19 | 10:30am
Intergenerational service
Sunrise Service | April 21 | 6:15am
Everyone is invited to attend a Sunrise service being held at the home of Robyn and Richard King, 2934 Dunster Road in East Kelowna. It is a short service held outside (dress warmly) in their back yard so you can take in the beautiful sunrise. Light refreshments will be provided afterwards.
Easter Sunday Service | April 21 | 10:30am
Easter Service with regular children's programs during the service.